Compton's Pre-owned Auto Sales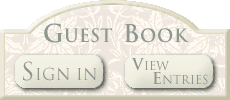 About Compton's Pre-owned Auto Sales

(Describe when you were founded, the most important thing your company does, what you care most about, and what sets you apart from similar businesses.) 

Compton's Pre-owned Auto Sales is family-owned and operated right here in Fairmont, WV. Since our company opened its doors in 2006, we've treated every customer like they were a part of our family. Other companies may offer similar services, but our services are the best, and come with a personal touch.  

2000 Chevy Malibu

Buy Here Pay Here

$3300.00 with  $2000.00 Cash Down

1999 Lincoln Town Car

99k Miles

$3500.00

2004 Chevy Malibu

4cyl / 4drs / Auto

$3400.00 

$2000.00 cash down: Buy here Pay Here.

2004 Subaru Impreza AWD

Auto / 147k Miles

$3600.00

2008 Chevy Cobalt

2dr - Auto - 110k Miles

$2700.00

$1500.00 Down - Buy Here Pay Here