Compton's Pre-owned Auto Sales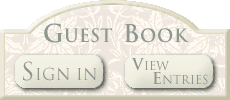 About Compton's Pre-owned Auto Sales

Compton's Pre-owned Auto Sales is family-owned and operated right here in Fairmont, WV. Since our company opened its doors in 2011, we've treated every customer like they were a part of our family. Other companies may offer similar services, but our services are the best, and come with a personal touch.  

2004 Suzuki XR7

4X4 -Auto - 3rd Row Seating

$3200.00

2006 Jeep Grand Cherokee

4X4 - V6 - Auto

$6300.00

1998 Chevy S-10 Blazer

4X4 - Auto 

$2500.00

2004 Jeep Grand Cherokee

4X4 - Auto - 4.0 - 123k miles

$4800.00

2004 Hyundai Santa Fe

4X4. V6. Auto. Air.

$3800.00

​2000 Dodge Durango

4X4 - V8 - Auto - 3rd Row Seat

$3100.00